Can you feel that? That's the wind of change coming in as a gale-force wind towards the Early Childhood qualification changes. With the industry consultation on Draft 3 changes now closed, we are hoping to have endorsement in December 2020.  The forecast for this package involves separate Certificate III and Diploma qualifications which is a pretty big change on the horizon!
Weather Forecast 
Industry Consultation on draft: Complete
Case for endorsement and Companion Volume:  December 2020
If you're not too keen on drowning in training monsoon season, flooded by all the necessary validation and compliance for new resources – we can throw you a much-needed life raft. To ensure that you are ready for the new package, any RTO that purchases our packaged materials between now and the official release date of the new package will receive an update to the next package for free.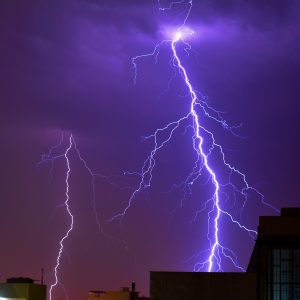 Packages include:
We have set up 4 easy options for you to buy materials.
Option 1 "The Whole Package" is our most popular and best value option and is just $617.00 per unit of study. This includes all learning guide and all assessment documents.
Included in all our packages are the following resources:
Unit Overview & Assessment Plans
Written Assessments
Assessor Marking Guides
Learner Workplace Preparation Guide
Learning Guides in Word
Learner guide mapping
Assessment Validation & Mapping Document
Learner Workplace Record Booklet

Workplace Tasks
Assessor Observation and demonstration checklists
Third Party Report
Reflective Questions

Full licence agreement to show proof of purchase at audit
How-To Guide for Using CRA Resources
If you buy now before endorsement you also receive the current package CHC30113 and CHC50113 free in word format.
Option 2 Assessments Package from $6495
Option 3 Learning Guides/ textbooks from $7995
Option 4 Learning guides individually per learner from $15
Please note: We do not sell through any third parties so make sure you obtain a licence directly from us!
Our assessments are available in Word Doc and could be changed by your trainers to meet the new package, however
we are giving you those for free as a thank you for coming on board with CRA prior to the package change. This will save you thousands in trainer's wages and validation. All of our materials are externally validated, have been successful in numerous audits and are used in RTOs Australia-wide.
We have you covered with our new release package now available to view from Childcare Resources Australia.  So, if you would like to avoid being waterlogged and would like more information or full samples, please give us as a call on 0425 335 729 or email us at admin@childcareresourcesaustralia.com.au
Stay dry and enjoy your summer break!