Are you ready for the new CHC121 Training Package in 2023?
Learning Guides
Our learning materials are easy to read, link to additional resources (including videos), incorporate Children's Services National Quality Framework and latest legislation research. We update immediately as legislation changes to ensure learning guides stay current. Educators and trainers praise our learning guides for their content and ease of use.
Now available in Word!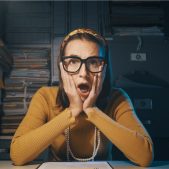 Trainer's Pack
Our trainer's pack has been written by real Early Childhood Trainers. This means they work!
Powerpoints
Session plans
Games
Videos
Webinars
For both your online and real life classroom we have you covered.
Assessments
We fully understand the assessment requirements of Children's Services qualifications. 
The Children's Services training package highlights that assessments should be implemented holistically. We have successfully co-assessed units holistically on the job to ensure the training package is implemented correctly. This ensures the assessments are relevant, tailored to the individual learner and use formative and summative assessment.